Posted by James Robertson on 8th Jul 2015
When you think of Blundstones most people think of the pull on 500's or the steel cap version 140's but did you know Blundstone have close to 100 styles of boots.
So what is there and which ones would suit your application.
Today I am going to look at safety boots (steel cap) because it can get confusing as to what you might need. Keep in mind all their safety boots meet the Australian standards.
First off is the Workfit range (3 Series) that is the cost effective general purpose safety boots. They come in pull on elastic sided version 310, 311 and 315. Then there is the lace up versions 312, 313, 314 and 317 and finally the zip sided lace up version that is becoming very popular the 318.
Next up is the Xtreme range (1 Series) that has the xtreme comfort insole and an extra TPU kick guard in the toe area to give longevity to the shoe by protecting the toe area. A general purpose safety boot with extra comfort and toe protection, models 172 pull on, 173 lace up hiker style and the 183 lace up tall version.
That brings us to the Xfoot range and the Xfoot Rubber range. These are Blundstone's Premium range of boots.
The difference between the two is mainly the rubber sole and a few high tech features like thicker waterproof platinum leather, bump caps on the toe and bamboo wicking lining etc. The rubber range generally has a higher temperature resistance of 300 Degrees Celsius where as the Xfoot has a Thermo Poly Urethane (TPU) outsole that is only resistant to 140 Degrees Celsius.
The Standard Xfoot models are (1 Series) 140 pull on brown,141 lace up, 142 lace up, 143 lace up and 145 pull on wheat.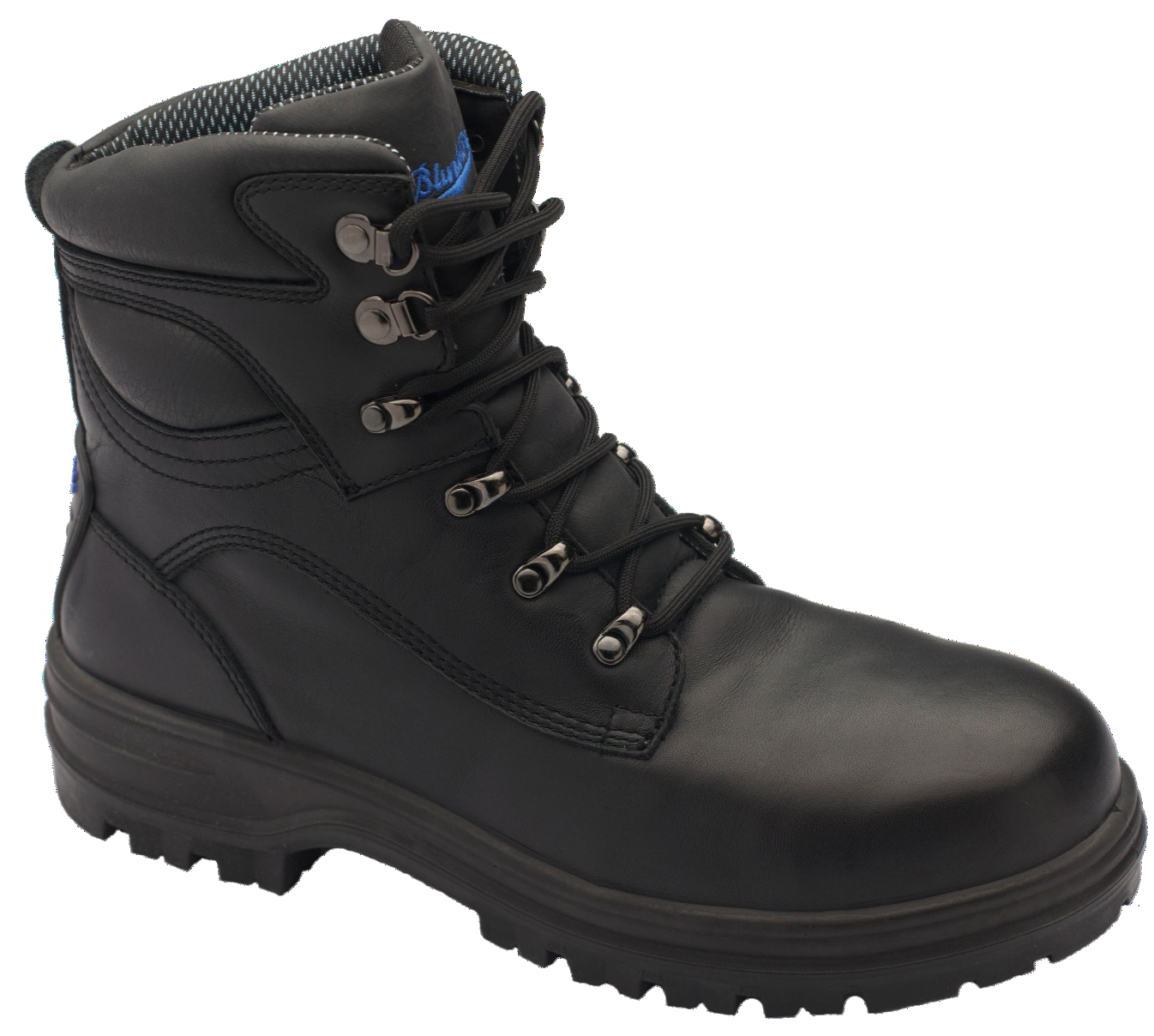 The Xfoot Rubber range models are (9 Series and the 297) 297, 990 pull on, 991, 992 zip sided, 993, 994, 995 high leg, 996 pull on riggers boot, 997 zip sided black and the 998 Wheat Lace Up.
So there you have it, a great range to suit most applications. Basically the more you pay the more you get but with a great range of options you can get what you need.